SeaWorld Entertainment planning its IPO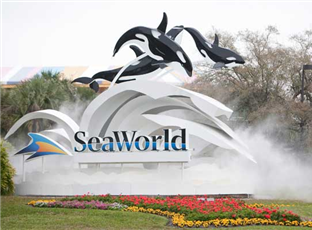 SeaWorld Entertainment, the operator of popular theme parks, has begun the process for its Initial Public Offering (IPO).
The operator of SeaWorld, Busch Gardens and other theme parks is planning listed three years after it was acquired by private-equity firm Blackstone Group in a deal valued at $2.3 billion. The company is expecting to raise between $500 million and $700 million through the offer and Blackstone will retain a majority stake in the company.
Blackstone had acquired the company from beer maker Anheuser-Busch InBev NV in 2009 and since has been able o turn around the company, which was then making losses. SeaWorld has returned to profitability under the ownership of Blackstone but has a debt burden of $1.83 billion
Steve Schwarzman's Blackstone Group filed papers yesterday to get the company listed. The company has not announced how many shares it will offer under the IPO. Blackstone's advisory business charges about $6 million a year and about $40 million will be taken from money raised through the IPO to terminate their advisory agreement.
SeaWorld runs 11 parks including Busch Gardens and Sesame Place.