Sell RCom With Stop Loss Of Rs 152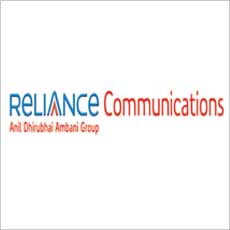 Technical analyst Salil Sharma is of the view that investors can sell Reliance Communication Ltd (RCom) stock in today's session for a target of Rs 141.
According to Mr. Sharma, the investors can sell the stock with a stoploss of Rs 152.
If the stock fell below Rs 136, it may see more weakness.
Today (May 12), the stock opened at Rs 147.25 on the Bombay Stock Exchange (BSE). The share price has seen a 52-week high of Rs 359 and a low of Rs 154.70 on BSE.
Current EPS & P/E ratio stood at 24.12 and 6.03 respectively.
After selling the stock, the interested investors can buy the stock again, but only on declines.
On Monday, RCom announced that it would roll out IPTV services in Mumbai and Delhi by August 2010.
RCom's CEO (DTH and IPTV) Sanjay Behl said that the service will be extended to 6 other cities during the second phase.
Moreover, the company eyes a 25-30% growth in its monthly subscriber base in three states including Haryana, Punjab and Himachal Pradesh with the introduction of a novel plan providing unlimited calls for users having CDMA connections.
The company's overall subscriber base in three states stood at 25 lakh.