September Print Edition Preview : Third Edition for September
Mayawati Goverment has dismissed more Police recruits appointed during Mulayam Singh Government. Pakistan Government deported Nawaz Sharif and political situation in the country is tense. The Stock
markets are strong and analysts suggest that 17,000 can be touched soon. Reliance seems to be favorite of Technical Analysts.
Editior's Picks of the week.
BCCI ready to start its own Twenty20 league.
Rahul Dravid resigned as Team India Captain.
Stock Picks: Reliance, Reliance Energy, Rolta, ICICI Bank and SAIL.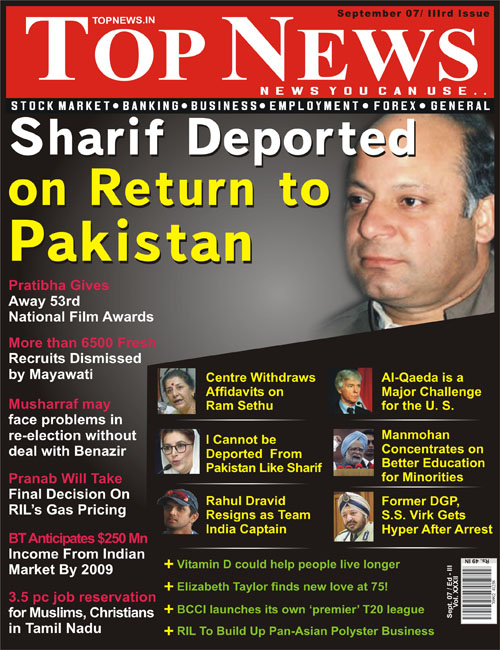 Grab the issue from your local bookshop or newspaper vendor.
For subscriptions please send an email to subscription@topnews.in
We accept payment by
Credit Card
Cheque (Local) / Demand Draft
Cash on Delivery (in NCR only)
(Currently available in India Only)