Shome calls for drastic steps to improve tax policy structure and tax administration
Submitted by Manpreet Dhillon on Sat, 11/24/2012 - 20:17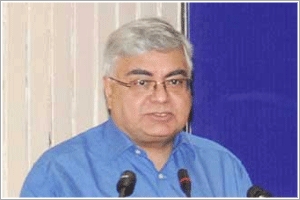 India has a large black economy and the government thus needs to take drastic steps to enhance its tax policy structure and tax administration, expert Parthasarathi Shome has suggested.
Shome said around half of the country's economy is 'black or underground economy', and thus a large part of the transactions goes unaccounted.
Shome, chairman of committee on general anti-avoidance rules (GAAR), said, "There is a large black economy in India. The major challenge before us is to move towards a better tax policy structure and tax administration."
The tax expert also stressed that India should reinforce the Large Tax Payers Unit (LTUs) and concentrate on data mining as well as scrutiny of the existing tax administration. LTUs are self-sufficient tax administration offices that operate under the Department of Revenue and act as a single-window clearance point for all tax-related matters.
Setting up of LTUs was proposed by Finance Minister P Chidambaram in Budget of 2005-06. The main objective behind the establishment of LTU was to cut the tax compliance costs and delays suffered by large tax payers. LTUs are presently functioning in Delhi, Mumbai, Chennai and Bangalore.
Shome, who is also a professor at the Indian Council for Research on International Economic Relations (ICRIER) in Delhi, was speaking at a seminar organized jointly by International Chamber of Commerce and FICCI.