Sistema Shyam still open to new mergers and acquisitions
Submitted by Keshav Seth on Tue, 11/20/2012 - 20:23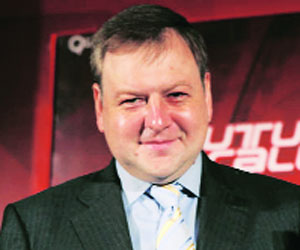 Sistema Shyam Teleservices Limited (SSTL), a joint venture between Russia's Sistema and India's Shyam Group, has clarified that it is open to new mergers and acquisitions in India, but it will wait for the Supreme Court's decision on its curative petition before hitting any merger or acquisition deals.
SSTL Chief Executive Vsevolod Rozanov said that in spite of writing off around $700 million because of cancellation of its licences, SSTL was still eager to make further investments in India in case the government cleared the air on regulatory issues.
He added that the company had been unfairly penalised in the February, when the Supreme Court of India cancelled 21 licences.
The apex court had cancelled a total of 122 licences, including 21 of SSTL, due to irregularities in the process of allocation that had taken place during the then telecom minister A Raja's regime in 2008.
Speaking to reporters, Rozanov said, "We may be interested in acquiring companies... but before any initial investment, we will have to see the current situation... But at this stage, I do not see any M&A until the decision of the Supreme Court."
Rozanov also said that SSTL may bid for CDMA spectrum if the government lowers reserve price for the same. Telecommunications Minister Kapil Sibal recently said that they the government would hold another spectrum auction before 31st of March.