Six-month jail trivialises Rathore's crime, feel activists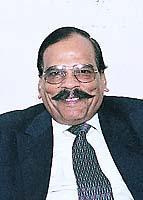 Chandigarh/New Delhi, Dec 22 : A six-month jail term and penalty of Rs. 1,000 is a light sentence for the molestation of a girl that led her to commit suicide 16 years ago, was what lawyers and activists here felt Tuesday, a day after former Haryana director general of police (DGP) S. P. S. Rathore was convicted and sentenced for the crime.
Rathore was convicted by a special Central Bureau of Investigation (CBI) court here Monday for molesting Ruchika Girhotra, then a 14-year-old budding tennis player, on Aug 12, 1990, at Panchkula town, 10 km from here.
While welcoming the conviction, people said they want more punishment for the former police officer.
Lawyers and activists here feel that Rathore has been let off lightly by the court.
They said that Rathore should also be booked and held guilty for abetment to suicide (section 306 of the Indian Penal Code) as it was his actions that drove the girl to commit suicide by consuming poison in December 1993.
"Justice has been delayed to a great extent, and moreover the punishment of six months is not appropriate in this case. We can say that justice has not been done in this case as the case lingered on for so many years, which showed the influence of the accused over the judiciary and other investigating agencies," Ranjan Lakhanpal, a leading human rights activist and lawyer based in Chandigarh, told IANS.
"It is a heinous crime by a public servant that led a teenaged girl to commit suicide. The accused should also be booked under Section 306 (of IPC, abetment to suicide)," said Lakhanpal.
Former Haryana chief minister and Indian National Lok Dal (INLD) president Om Prakash Chautala, in whose regime Rathore was elevated as DGP, shied away from making a comment when confronted by a news channel (Times Now).
"Main bekaar baaton mein nahin padta (I don't get into such frivolous issues). I don't want to comment. Leave me alone," he said while brushing aside all questions about the controversy.
Ranjana Kumari, chairperson of the Centre for Social Research, told IANS: "I am shocked. This case shows that the high and mighty can twist the arms of the system as per their whims and fancies. It poses a serious question on accountability of the judiciary."
Demanding action against Rathore, Kumari said: "The kind of justice that has been rendered is a mockery of the spirit of justice! Since the court has already established the punishment, we demand that he should be stripped of all his ranks and promotions."
Neelam Man Singh, eminent theatre personality, told IANS: "It is justice done to some extent, but hugely it is a case of justice delayed. A trial that drags on for so many years sends wrong signals about our judicial process."
"Punishment of six months also trivializes the long struggle of 19 years of the victim's supporters," she added.
Panchkula-based couple, Anand and Madhu Prakash relentlessly pursued the case on Ruchika's behalf, even after her death, to get Rathore convicted.
"We are happy that at last he has been convicted. He should have got more punishment. He not only forced Ruchika to die but ruined her entire family," said Madhu Prakash, mother of Ruchika's best friend, Aradhana, who was an eyewitness of the molestation incident.
Rathore was an inspector general (DIG) of police at the time of the crime. He was charged with molesting the minor girl in his office as the president of the Haryana Lawn Tennis Association (HLTA) in Panchkula. Ruchika and her friend Aradhana used to play tennis there.
Even after his conviction Monday, Rathore came out beaming from the court premises, accompanied by his counsel and wife Abha Rathore. He said he would appeal against the judgment.
Ayesha Das, a student, said: "This case is as old as I am and I can't believe that it took so long for justice to be delivered - and when it did, it was a sheer mockery."
"A young girl was molested and then driven to killing herself and the man responsible for it all is let off so lightly - what kind of message are we sending here? That you can do just about anything, and if rich, can go scot free for two decades?" she asked.
Despite the molestation case against him, which was later probed by the CBI and was closely monitored by the Punjab and Haryana High Court, Rathore was promoted by successive governments in Haryana till he became DGP (October 1999-December 2000).
"From this case, it seems that court justice has become a part of business instead of a social asset or a facility. This verdict is quite discouraging and would reinforce the common man's suspicion about the working of courts," Manjit Singh, president of Panjab University Teachers Association (PUTA), told IANS.
"People have lost faith in courts. Earlier, people were afraid of approaching the police, but if such things continue, very soon people will develop the same phobia for courts," added Singh.(IANS)