Sonia for democratic forces' unity in Nepal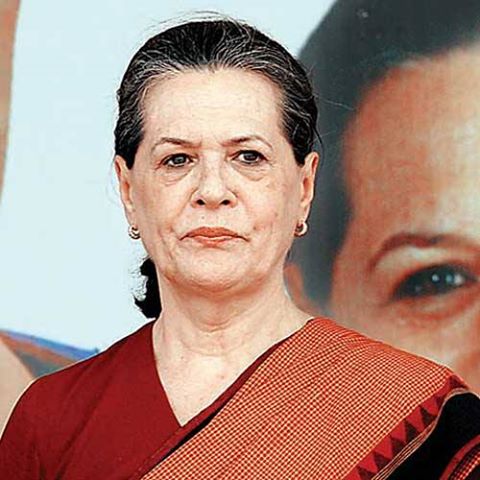 New Delhi/Kathmandu, July 26 : United Progressive Alliance (UPA) chairperson Sonia Gandhi has stressed the need for "unity among Nepal's democratic forces".
Gandhi, also Congress president, told visiting Nepali former prime minister and senior leader of the Communist Party of Nepal (Unified Marxist-Leninist) Madhav Kumar Nepal that her party and UPA favoured consolidation of democratic rights in the Himalayan nation with the drafting of the constitution and an early end to the ongoing political transition there.
Nepal, who is on a five-day visit to India, called on Gandhi at her 10, Janpath residence in New Delhi Thursday.
"She (Gandhi) said her party and the UPA want to see unity among the democratic forces in Nepal, consolidation of democratic rights with the drafting of the constitution and an early end to the ongoing political transition in Nepal," Rajan Bhattarai, a member of the Unified Marxist-Leninist's foreign department, told IANS.
At a time when Nepal whose instability has a direct impact on India is bracing for the second constituent assembly elections to be held Nov 19, the Indian establishment has invited senior Nepali political leaders to gauge whether elections can take place.
Nepal's 33 opposition parties, led by the CPN-Maoist, had Sunday urged the international community not to support the government's bid to hold the elections. The parties criticised the increasing foreign intervention in the internal affairs of Nepal.
Two former prime ministers of Nepal -- Sher Bahadur Deuba of the Nepali Congress and Unified Communist Party of Nepal (Maoist) Chairman Pushpa Kamal Dahal -- have already visited New Delhi and met senior Indian leaders and officials.
An alliance between the democratic forces and convening successful elections will only pave the way for focusing on economic development and making Nepal a peaceful, democratic and prosperous nation, Gandhi told the visiting Nepali delegation.
Extending support to Nepal's political as well as electoral process, Gandhi also made clear that India had nothing to do with Nepal's internal affairs and it was up to the Nepali leadership to decide and act to carve their own fate and future.
Bhattarai quoted Gandhi as saying: "Those forces who have agreed to join the election process and to transform Nepal economically and are committed to drafting a new constitution should come together. The decision taken by the democratic forces, including those supporting elections and ending the transition, will be welcomed by India."
In his meeting with Gandhi, Nepal appraised her about the latest political situation and the political parties' decision to go for election.
Expressing deep sorrow over the loss of lives and property in the Indian state of Uttarakhand and on the Nepali side, he highlighted the negative consequences of climate change and offered to work together at various policy levels to cope with the problem.
Nepal also stressed on regular bilateral political-level visits and interactions between the two nations to understand each other better, strengthen relations and deepen political and cultural ties, said Bhattarai.(IANS)