S&P 500 increased about 13 per cent in 2012
Submitted by Shalini Kakkad on Thu, 01/03/2013 - 22:51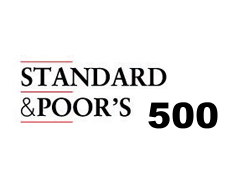 According to the latest data released, the S&P 500 index increased about 13 per cent during 2012 and experts say that the rise is expected to continue during the coming year.
Investment firm, Evercore Partners has named the shares of Bank of America as its top pick for among the large firms. The firms had changed the bank's rating to buy in August f previous year and the stock has since risen by an impressive 46 per cent.
The firm said that it believes that the rising housing rates will help increase Net Interest Margin (NIM) and create new demand. The bank has been the cheapest way to recovery out of the slowdown. The Bank of America has a Return on Equity (ROE) of 2.30% and a Return on Assets (ROA) of .25%.
The bank is trading at .50 times Book Value (BV) and the bank now has a book value of $20.40. Estimate shows that the shares might generate a 7% or higher ROE over the coming years and might trade at 1 times book value. The book value is set to grow as the banks have now become more profitable and retain earnings.