Sprint to sell Samsung's Galaxy Victory 4G LTE for $100 with a two-year contract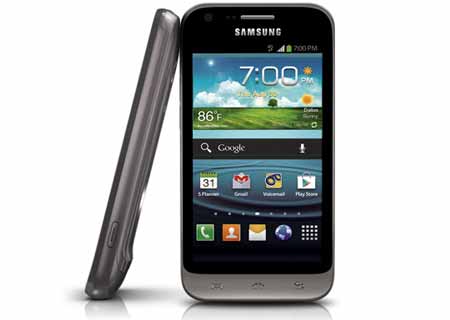 In a recent announcement, US wireless carrier Sprint revealed that it will begin selling Samsung's new 4G LTE smartphone - the Galaxy Victory 4G LTE -from Sunday, September 16; at a cost of $100 after rebate with a two-year service contract.
With a comparatively smaller screen than the Galaxy SIII, and also a somewhat different handset body, the Galaxy Victory 4G LTE will boast a 4-in. 480 x 800 display; a Qualcomm MSM8960 Lite 1.2GHz dual-core processor; 1GB of memory; 2100 mAh battery; a 5-megapixel back camera; a 1.3-megapixel front camera; and 4GB of storage, expandable up to 32GB with microSD.
To be powered by Android OS version 4.0 `Ice Cream Sandwich,' the Galaxy Victory 4G LTE will also feature the Google Wallet capability for facilitating the users in making mobile payments, via integrated near field communication (NFC) technology.
In addition, the new Galaxy Victory 4G LTE handset will also work with S Beam, AllShare Play, and AllShare Group Cast; and will be equipped with the Samsung's S Voice technology, which underscores the company's own voice recognition system that will allow the users to communicate profusely for questions, answers, and commands.
The new Samsung Galaxy Victory 4G LTE has been fervently marketed by Sprint, which has been touting its $80-per-month unlimited data, texting and calling plans for the smartphone, describing it as an "affordable, yet fully loaded" device for first-time Android smartphone users.