Tech Mahindra net down 20% to Rs 805 crore on currency loss, wage hikes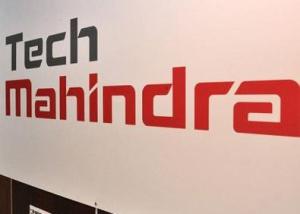 Mumbai : Tech Mahindra on Friday reported a 20.25 percent drop in its December quarter net at Rs 805.3 crore due to currency losses and wage hikes.
The IT services provider had posted a post-tax profit of Rs 1,009 crore in the year ago period.
Overall revenue grew to Rs 5,751.17 crore in the third quarter under review, up from Rs 4,898.5 crore in the year-ago period. The operating profit was also up at Rs 1,160 crore as against Rs 1,136 crore last year.
Tech Mahindra CFO Milind Kulkarni said there was an impact of 0.20 percent in pre-tax margins due to currency fluctuations, 1 per cent on portion of wage hikes which were unmitigated and disappearance of USD 9.5 million in revenues in amortisation from British Telecom, its key client.
Additionally, a sharp increase in tax provisions at Rs 251.2 crore versus the year-ago period's Rs 26.4 crore also impacted the bottomlines, but Kulkarni was quick to point out that this was due to a Rs 120 crore write-back in provisions for Satyam acquisition in the year-ago period.
The company's pre-tax margin increased by 0.20 percent to 20.1 percent. The expansion was restricted by the adverse impact in currency deviations, even though the overall utilisation rate improved to 74 percent.
Tech Mahindra CEO and Managing Director C P Gurnani said there is still a scope to improve margins by better utilisation, and specifically pointed to the 3-4 percentage point gap between the company and its rivals on this front.
Executive Vic-Chairman Vineet Nayyar said the impact on the currency front is likely to continue.
Gurnani said 55 percent of the company's revenues come from Europe and the rest of the world, which is facing headwinds on currency, as against 45 percent from the USA, whose dollar is gaining territory.
The company added 2,700 employees during Q3, taking the total headcount to over 98,000, while the attrition was at 19 percent as against 15 per cent last fiscal.
Gurnani, however, said that concerns on the attrition front are unfounded, pointing to the preceding September quarter's level of 18 percent.
The Mahindra Group firm's active client number went up to 674 during the October-December period from 649 at the end of preceding September quarter.
(PTI)