Telecom firms ready to share BlackBerry calls with security firms
Submitted by Gaurav Mehra on Mon, 12/31/2012 - 20:46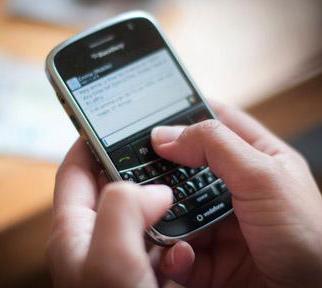 Several telecom service providers in the country have agreed to start sharing real-time interception of BlackBerry calls and data services from their networks with the security agencies in the country.
The government had set a December 31 deadline for the telecom service providers to comply with the order. Bharti Airtel, Vodafone India and Tata Teleservices have confirmed that they are ready to start sharing the data with the security services in the country.
Government officials have said that firms like Bharti Airtel and Tata Teleservices were initially not ready to share the information, but they changed their mind after Canada-based Research In Motion (RIM) agreed to provide real time interception of its BlackBerry services to security agencies.
RIM, which is the maker of the popular BalckBerry family of smartphones, has ceded to the government's demand for a legitimate access to its service on legitimate grounds. The Indian telecom market represents one of the very few growing markets for the company, which is facing falling sales and revenues in almost all of its markets as users switch to devices powered by the Android platform or Apple devices.
RIM has reportedly tied up with Verint, a company that can intercept all messages and emails between BlackBerry devices. Some reports suggest that the Rim has provided an alternative way to allow the government to access data.