Trinity Mirror to acquire 20% stake in newspaper company Local World
Submitted by Keshav Seth on Wed, 11/21/2012 - 23:09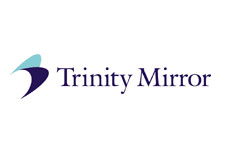 Trinity Mirror is planning to acquire a 20 per cent stake in regional newspaper company, Local World in a deal valued at £14.2 million.
Local World, which is run by David Montgomery, was established to acquire and operate the titles owned by Northcliffe Media. Northcliffe Media is the local media arm of the Daily Mail and General trust, and Iliffe News & Media.
Daily Mail and General trust had announced on Wednesday that it had sold Northcliffe Media assets to Local World for about £52.5 million. The company will receive a 38.7 per cent stake in the new media group.
Steve Auckland, currently chief executive of Northcliffe will now become the chief executive of Local World. Montgomery will now work as the chairman of the company. Rachel Addison, who is working as group's finance director will become the company's chief financial officer.
Trinity Mirror chief executive Simon Fox and its finance director, Vijay Vaghela will also join the board of Local World as unpaid non-executive directors. The company will produce 16 daily titles, 26 paid-for weekly titles, 40 free weekly papers and two Metro franchises. It will reach a total of 6 million people per week.