Tweed begins trading on TSE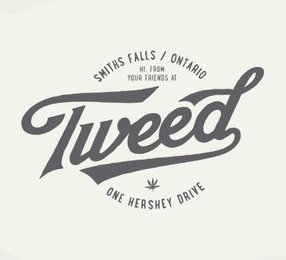 Tweed Marijuana, which is the first publicly traded producer of Marijuana in Canada, has started trading on the Toronto Stock Exchange.
The company recently emerged from the private placement price and made its debut on the stock exchange. The shares of the company recorded an increase of C$2.59 at this evening, which is 191 percent higher than the issue price of 89 cents based on a private placement on March 7.
The shares had fallen from an opening price of C$5.10 at the start of public trading. The shares of the company become the third most traded company in the country as 10.95 million shares changing hands at the stock market.
The company is based in a former chocolate factory in Smiths Falls, Ontario and now has a market value of C$90.8 million or $82.7 million. It acquired more than 60 new strains of medical marijuana seeds and plants from licensed growers. The company did not announce the cost of the purchase.
"Being public helps, because it does give us another threshold of transparency or credibility. It should assist us in capital accessibly," said Tweed Chairman Bruce Linton.
Tweed received a government license to grow and sell marijuana to patients who have a doctor's prescription.