Ukraine flu death toll rises to 70
Submitted by Sukhpreet Manchanda on Tue, 11/03/2009 - 19:22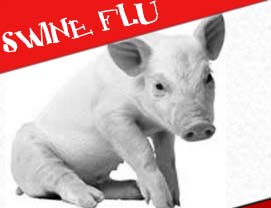 Kiev  - The death toll from a flu outbreak in Ukraine reached 70 on Tuesday, as shortages of medical supplies continued in the former Soviet republic.
The epicentre of sickness was the western Lviv province, where the officially given fatality count from flu infection was 30 people, according to an Interfax news agency report.
Other provinces hit by widespread severe flu infections, called by some Ukrainian officials an epidemic, included the Ternopil and Ivano-Frankivsk provinces, with a total of 28 deaths.
Flu was the cause of 12 deaths in five other provinces, all adjacent to Ukraine's western border with the European Union (EU), according to the report.
Three of the victims died of swine flu, and swine flu infection had been confirmed in another 14 people still undergoing treatment, Channel 5 television reported.
More than 255,000 Ukrainians had registered with public health authorities as suffering from flu, of whom 83,000 were children, according to Health Ministry data made public Monday.
Shortages of flu remedies and surgical masks remained widespread across the country, despite deliveries of international medical assistance arriving overnight, the Korrespondent website reported.
Slovakia closed two of its five border-crossing sites on the Ukrainian frontier so as to more effectively screen people entering the EU, according to a statement made public by Ukraine's Foreign Ministry.
Ukrainian Prime Minister Yulia Tymoshenko was scheduled to deliver a report to Parliament on Tuesday describing government measures to limit the effects of the flu outbreak.
Tymoshenko, in a telephone conversation with Polish Prime Minister Donald Tusk on Tuesday evening, requested additional medical assistance, particularly supplies of the anti-flu drug Tamiflu and surgical masks, Korrespondent reported. (dpa)