Venus Remedies aiming to earn Rs 500 cr from 'Elores'
Submitted by Keshav Seth on Fri, 01/18/2013 - 22:48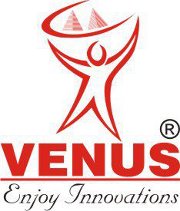 Venus Remedies has said today that it is aiming to generate more than Rs 500 crore or about US$ 100 million by selling 'Elores', which is a drug used for combating spread of bacterial resistance, during the coming five years.
Elores is a novel antibiotic adjuvant entity (AAE), which is used to fight bacterial resistance mechanisms.
The company said that Elores not only kills resistant pathogens but also prevents the spread of the disease. The Chandigarh-based drug firm indicated that it will launch the drug in various countries and will begin with India. The company is already looking for opportunities for marketing tie-ups with global pharmaceutical companies to launch its drug in the US market.
Venus Remedies Chairman and Managing Director Pawan Chaudhary said, "We believe this drug will be a USD 100 million product for Venus Remedies in the next five years. We are looking for tie-ups with US-based pharma firms for launching this product. We are confident that in next three years it would be launched in the US market."
Chaudhary also said that the company has hired consultancy firm Ernst & Young to identify a marketing partner for launching the product in the US.