Veteran Actor AK Hangal Ill; Needs Help
Submitted by Ashok Rao on Fri, 01/21/2011 - 17:29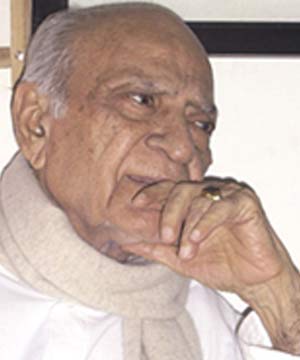 Hindi film industry has many big hearts.
After knowing that old actor A. K. Hangal is confronting financial problem, many film producers as well as big names have offered assistance to the 95-year old and ill actor.
Big B's wife Jaya Bachchan, who had worked with Hangal Sahab in 5 flicks, stated that she would bear all his medical expenditures.
Other film celebrities, who have offered assistance, comprise Aamir Khan and Salman Khan.
Maharashtra Chief Minister Prithviraj Chavan has also promised a cheque worth Rs 50,000 for the veteran actor.
Mithun Chakraborty, founder president of the Cine Artistes Welfare Trusta, stated that he would request the association to liberate money for Hangal Ji.
Mr. Dharmesh Tiwari, the president of Cine and TV Artists Association (CINTAA), said, "We got a call from Hangal saab's son Vijay a few days ago and the committee was scheduled to discuss his case on January
22. We will be sending a cheque of RS 50,000 or even more to him by Friday."
Hangal, who had worked in more than 125 flicks, is in profound financial crisis, as he has been confined to bed owing to old-age-linked problems.
His monthly doctor's bill is more than Rs 15, 000. This has pushed his son Vijay, 75, who worked in the Hindi film industry as a still photographer but gave up his work because of back trouble, to come up to CINTAA for help.
We wish Hangal Sahib a speedy recovery!