Volvo develops new light-weight, cheaper nano batteries for electric vehicles
Submitted by Ashok Rawat on Sat, 10/19/2013 - 17:06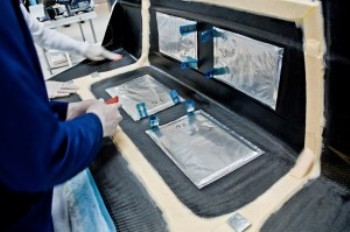 Johannesburg, Oct. 19 : Automaker Volvo has developed new light-weight and cheaper nano batteries for future electric vehicles that could replace the conventional, heavy car batteries.
The new energy storage components consists of carbon-fibred, nano-structured batteries and super-capacitors, requires less space, is cost effective and eco-friendly, News24 reports.
The project in partnership with Imperial College London was funded by the European Union and is presently under tests in the form of panels within a Volvo S80 test vehicle.
The material not only charges and stores power faster than conventional batteries, but it's also strong and flexible.
The new material could cut the overall weight of electric cars by more than 15 percent, the report added. (ANI)