Wipro stock falls after announcement of Q3 results
Submitted by Manpreet Dhillon on Sat, 01/19/2013 - 22:26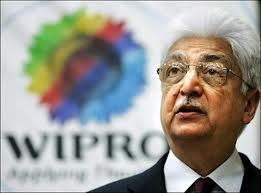 Wipro shares slipped nearly 8 per cent on Friday, despite the software firm reported a year-on-year increase of 18 per cent in net profit to Rs 1,716.4 crore in the three months through December 2012.
Wipro, India's fourth-largest software firm, posted 3.3 per cent quarter-on-quarter growth in consolidated revenue at Rs 10,989 crore and 6.6 per cent quarter-on-quarter in net profit at Rs 1,720 crore, its volumes in IT services dropped 1 per cent in the October to December quarter.
Rikesh Parikh, vice president markets strategy & equities at Motilal Oswal Securities, said that Wipro game the worst performance among the Top Tier software firms.
Commenting on Wipro's quarterly results, Parikh said, "Wipro's volumes in IT services declined 1% qoq, versus our estimate of 1.6%. This is the worst performance among the Top Tier companies (Infosys +1.5%, TCS +1.25%, HCLT +3%)."
The company's guidance for the final quarter of the current fiscal also showed uncertainty in volume growth. Moreover, the company gave a poor guidance for the next financial year, a move that was enough to discourage investors.
Wipro shares opened Friday trading at Rs 437.3 a piece, touched intraday high and low of Rs 439.7 and 395.25 respectively, before closing at Rs 397.15.