Yamuna's situation is pathetic: SC
Submitted by Ashok Rao on Sat, 11/10/2012 - 22:06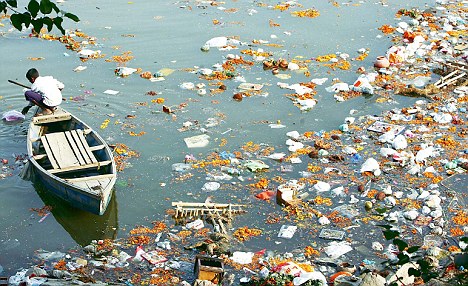 The river Yamuna turns into a drain after passing through certain areas of Delhi, which is a "pathetic" situation, the Supreme Court has said.
A bench of Justice Swatanter Kumar and Justice S J Mukhopadhaya said that Yamuna has become merely a drain and that it doesn't have fresh water after Wazirabad.
The apex court bench said, "Yamuna is merely a drain. It does not have fresh water after Wazirabad. It is reflected that the state of affairs is pathetic."
The bench gave its remarks after reading a draft report submitted by the Central Pollution Control Board (CPCB), which says that the Yamuna resembles a drain as large amounts of industrial and domestic effluents are discarded into it.
According to CPCB, merely 63 per cent of 30 Sewage Treatment Plants (STPs) are currently operational in the region. In other words, 37 per cent of the plants are underutilized.
The report blamed improper drainage system for the drastic hike in contamination of the river Yamuna.
The apex court also asked various authorities to suggest measures for a proper drainage system in the capital. It also asked the authorities to make the joint inspection of the river and submit their final report within three weeks. The next hearing is slated for November 30.