City sees rise in hand, foot and mouth disease in kids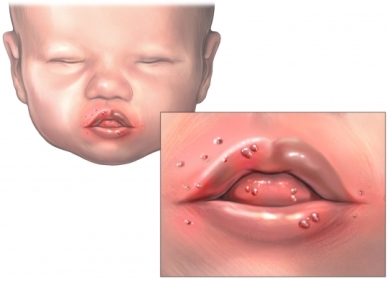 One-year-old Vedant never used to sit in one place. But for the past week, the naughty toddler had been unusually cranky and does not zip around his Thane residence because of painful rashes that have developed all over his body.
Vedant is among the many children from Mumbai and Thane who are suffering from the hand, foot and mouth disease (HFMD). Cases of the viral infection, which usually affects children under five years of age, had first cropped up in the city last winter.
Lalbaug-based paediatrician Dr Tanmay Amladi said he had been seeing over 20 children every day for the past week. Dr Samir Dalwai, whose clinic is in Goregaon, has seen over 30 children in the last two weeks.
Doctors said many children are brought late due to lack of awareness. "The condition is often wrongly labelled as an allergy or chicken pox because of the rash," said Dr Sandeep Kelkar from Jupiter Hospital.
Vedant's parents had also thought he had an allergy and had taken him to two skin specialists before he was diagnosed with HFMD. "We had not even heard of this disease. But now some other children in our friend circle have also got it," said his father, Vishal Mane.
Cases of HFMD are being reported in Thane since August. HFMD is most commonly caused by 'coxsackievirus A16' but the outbreak in Thane has been due to different starin, 'coxsackievirus A6'.
Scientists from Parel's Enter-ovirus Research Centre had studied the throat swabs, blood and stool samples of about 160 HFMD-infected children from Thane to see whether the disease was caused by the entero-virus 71, which had killed many children in Malaysia in 2008.
Dr Kelkar said they are now observing the children to ascertain the "infectivity" of the disease. "Usually, children recover within five to 10 days. But we are trying to figure out for how long children remain infected so they can take adequate precautions and avoid spreading the disease," he said.