Israel to build first new settlement in West Bank in 26 years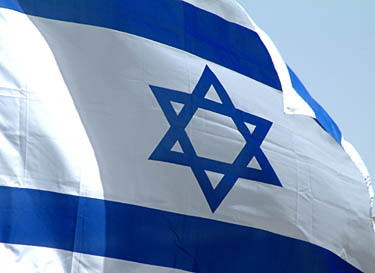 Tel Aviv - Israel is beginning construction of the first completely new Jewish settlement in the occupied West Bank in 26 years, Israel Army Radio reported Monday.
Contractors toured the site of the new Maskiyot settlement, in the Jordan Valley, after the regional settler council issued a tender for the construction of 20 new homes on it, the station said.
Expansion work also began Monday on the Jewish settlement of Nokdim, the home of ultra-nationalist Foreign Minister Avigdor Lieberman, the station added. No further details were immediately available.
The moves come as Prime Minister Benjamin Netanyahu was due to attend his first meeting with US President Barack Obama later Monday, despite US and European calls for Israel to halt its settlement activity.
The Maskiyot project was first mooted some three years ago, and was intended to house Jewish settler families evacuated from Gaza following Israel's 2005 unilateral pullout from the strip.
But the project was frozen in January 2007 by then defence minister Amir Peretz following massive international pressure.
Current Defence Minister Ehud Barak, of the left-to-centre coalition Labour Party, unfroze the project when he was still a member of the outgoing Israeli government of Ehud Olmert, said the Israeli settlements watchdog Peace Now.
The project's implementation is now starting under the new new government of Netanyahu, which took office following February 10 elections in which the right-wing bloc of parties won a majority of seats in Israel's parliament.
"I think that Bibi Netanyahu not only does not talk about a two-state solution, he is also doing everything in order to prevent this solution from being implemented in the future," Peace Now head Yariv Oppenheimer told the German Press Agency dpa.
Israel has insisted Maskiyot is not a new settlement, because it has existed since 1982 in the form of a military outposts established with the express purpose of building a civilian settlement on the site later on. The military outpost still exists and contains a pre-military academy, but this is located at the foot of the hilltop, at some 200 metres from the construction site.
Maskiyot is located in the Jordan Valley, at about 20 kilometres from the northern West Bank city of Nablus.
Almost 280,0000 Jewish settlers live in some 121 Jewish settlements across the West Bank among 2.4 million Palestinians.
US Vice President Joe Biden earlier this month called on Israel to end settlement expansion.
"You're not going to like my saying this, but (Israel should) not build more settlements (and) dismantle existing outposts," Biden told a pro-Israeli lobbying group in Washington.
Obama is expected to issue the same demand during his meeting with Netanyahu later Monday.
Barak's office did not immediately reply to the written query it demanded.
The last formal new Jewish settlement was built in the West Bank in the early 1980s. (dpa)