Thai police arrest African ivory traffickers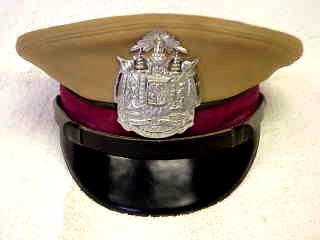 Bangkok  - Police have arrested two Thai nationals for trafficking in African ivory, a crime that carries a maximum four-year jail sentence, police said Tuesday.
Samat Chokechoima and Kanok Wongsarot were arrested Monday in a sting operation in which Thai police posed as buyers of carved African ivory items, Police Lieutenant Colonel Thanayos Gengkasrikit, spokesman of the Natural Resource and Environmental Crime Division said.
The suspects face a maximum of four years in prison and fines of up to 40,000 baht (1,150 dollars) under Thailand's Wild Animal Preservation and Protection Act.
The law protects species listed on the Convention on International Trade in Endangered Species of Wild Flora and Fauna, and another fine up to 100,000 baht under the Customs Act for the import and export of illegal goods.
Described as "middle-level operators" in the illicit African ivory trade in Thailand, the arrest of Samat and Kanok was the result of a year-long investigation involving Thai and US officials, along with the FREELAND Foundation and the ASEAN Wildlife Enforcement Network.
"These arrests illustrate how south-east Asia's law enforcement authorities are starting to catch up with international organized wildlife crime," FREELAND executive director Steve Galster said.
"Successful enforcement actions like this demonstrate that wildlife criminals operating in south-east Asia need to watch their backs," he said.
The ASEAN-WEN was set up in 2004 to strengthen regional coordination between the region's police and customs officials to crack down on the billion-dollar traffic in endangered animals and plants and exotic wildlife items, such as African ivory. South-east Asia is a major hub for the illicit global traffic in African ivory worth an estimated 10-30 billion dollars a year.
Thai customs in August seized two tons of African ivory worth an estimated 1.5 million dollars.
Similar seizures have been reported in other south-east Asian airports, including a seizure of 3.5 tons of elephant tusks worth 2 million dollars in Manila in May, and 6.2 tons of African elephant tusks worth an estimated 29 million dollars in March at Hai Phong Port, Vietnam.
The illegal international trade in ivory is deemed the primary reason for the continuing decline of Africa's elephant populations.  (IANS)