150,000 power connections cut off in Haryana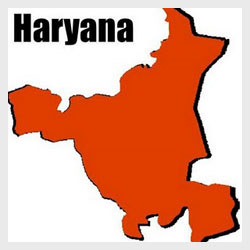 Chandigarh, Dec 25 : Over 150,000 power connections have been cut off in Haryana this year, with the state-run power distribution agency launching a massive campaign to pull up defaulters.
"Our officials are keeping a strict watch on theft of power in Haryana," said an official spokesperson of Uttar Haryana Bijli Vitran Nigam (UHBVN), here Friday.
"This year, till November we have disconnected the power connections of 159,698 defaulting consumers. Besides, a penalty amount of Rs. 51.70 crore (Rs. 517 million) has been recovered from them."
He said, "Maximum disconnections were made in Ambala circle (47,171) followed by Yamunanagar (28,827) and Kurukshetra (27413) circles."