16 held in Nepal for anti-India protests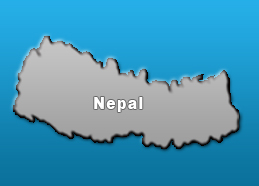 Kathmandu, Dec 2 - Sixteen people were arrested in Kathmandu Tuesday for trying to block the way to the Indian embassy in protest against a treaty signed in the 19th century.
Phanindra Nepal, a professor in Nepali, led the protests against the controversial Sugauli Treaty signed between the British East India Co and Nepal in 1816 that compelled Nepal to concede almost a third of its territory to the British colonial rulers of India.
Nepal has been leading the campaign for a "Greater Nepal" for almost a decade, saying the treaty became invalid after India became independent in 1947.
Consequently, he says, the Indian government should return the annexed Nepali territory, which includes Sikkim, Darjeeling and Siliguri and areas now lying in India's Himachal Pradesh and Uttarakhand states.
"The British signed the treaty on Dec 2, 1816 and Nepal, after resisting it for 93 days, was eventually compelled to sign it," Nepal said.
"So, we are observing Dec 2 as a black day for Nepal and demanding that the treaty be revoked."
Over 100 protesters Tuesday began a sit-in at the Lainchaur area of the capital that leads to the Indian embassy, saying they were "shutting down Lainchaur" symbolically.
Although the demonstrators had planned to continue the obstruction for two hours, they were baton-charged by police and the sit-in was broken up while Nepal and 15 others were arrested.
Three students were injured in the scuffle.
The protesters also sent a memorandum to 17 foreign diplomats in Kathmandu, including the ambassadors of Britain, Pakistan, Sri Lanka and Bangladesh.
Last year, "Greater Nepal" activists sent petitions to Indian Prime Minister Manmohan Singh and Britain's Queen Elizabeth II, urging both to resolve the issue.
Nepal says the British government has a responsibility to ensure Nepal gets back its ceded land as the pact was signed by the British rulers of India.
He also says that India set a precedent of relinquishing ceded land when it did so to Bhutan. (IANS)