2G spectrum auction fetches just Rs 9,407 crore
Submitted by Darpana Kutty on Thu, 11/15/2012 - 16:28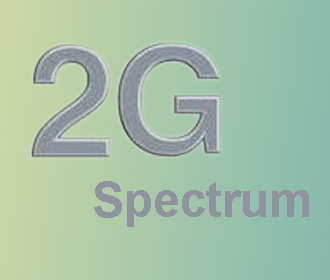 The 2G spectrum auction could generate only Rs 9,407.64 crore in revenue for the government, considerably down from the government's target of Rs 40,000 crore.
Idea and Videocon bagged spectrum in seven telecom circles, Telenor in six telecom circles, while each of Airtel and Vodafone could won spectrum only in one circle. For the six circles, Telenor agreed to pay a total of Rs 4,018 crore. A third of the total amount of money will have to be paid up-front, and the remaining will have to be paid in 10 equal installments from 2015 to 2024.
No company placed bids for pan-India spectrum, which had been expected to generate Rs 14,000 crore by the Cabinet. Moreover, Delhi, Rajasthan, Mumbai and Karnataka didn't receive any bids at all.
The auction lasted just two days, which was a far cry from the 3G spectrum bidding that had lasted 35 days in 2010 and generated Rs 67,719 crore for the government.
The far lower-than-expected proceeds from the auction may upset the government's efforts to meet its revised fiscal deficit target of 5.3 per cent of gross domestic product (GDP).
Defending the gloomy results of the most recent auctions, Telecom Minister Kapil Sibal said, "The nature of the market was different in 2008, it was different in 2010 and is different in 2012."
The results of the 2G spectrum auction are just contrary to the high valuation estimated by the national auditor CAG. But, the telecom minister refused to comment on the national auditor's estimation of Rs 1.76 lakh crore as the loss to the taxpayers in distributing spectrum on first-come-first-serve basis in 2008.