5 More Swine Flu Cases In India; Toll Rises To 73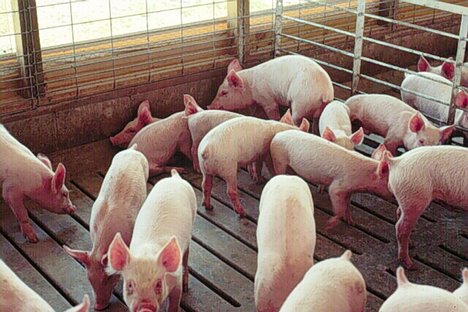 In a shocking development, five more cases of swine flu have been reported on Wednesday. With this, the total number of swine flu cases has risen to 73 in the country.
Out of the five new cases, two new cases were reported from the Capital, while one each from Chandigarh, Madurai and Hyderabad.
According to an official statement, "At least 532 persons have been tested so far. Of them 73 are positive for influenza A(H1N1). Of these, six are indigenous cases, who got the infection from the positive cases who travelled from abroad."
The Union Health and Family Welfare Ministry said that 43 of the 73 people have now been discharged.
The remaining patients were admitted to the identified health facility, and the situation is being watched.
A 40-year-old man and his wife, who came back from the US, were the two cases reported in Delhi.
Both of them had fever, sore throat and body-ache and reported to the identified health facility on June 22.
The case from Chandigarh is a 19-year-old youth, who recently came back from the US to spend his holidays in Gurdaspur in Punjab, was taken to Government Multispecialty Hospital, Sector 16, Chandigarh on June 22 after he started showing flu symptoms. He has become the first confirmed case of the influenza virus in Chandigarh.
The case from Madurai is an 8-year-old boy who returned from the U.S. transiting Mumbai and reaching Madurai on June 13.
The fifth case from Hyderabad is a 15-year-old girl who came back from Hong Kong transiting Singapore and reaching Hyderabad on June 19. She was suffering from sore throat, running nose and fever.
According to WHO, approximately 55,867 laboratory confirmed cases of swine flu have been reported from 108 nations. There have been 238 deaths all through the world, mostly from Mexico and the USA.