ABVP launches a movement against Bangladeshi immigrants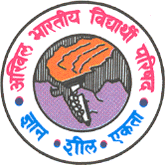 Jalandhar (Punjab), Nov 12 : Activists of, a students wing of the Bharatiya Janata Party (BJP) launching its nationwide movement against the Bangladeshi immigrants called for a shutdown of colleges in Jalandhar In Punjab on Wednesday.
The activists, in an attempt to garner the support of the students, urged schools and colleges in Jalandhar to shutdown.
Many activists took to streets chanting slogans to voice their resentment against the large number of illegal Bangladeshi nationals who are taking shelter in various states of India, especially in the northeastern and eastern states.
The activists reiterated their demand of sending them back to their country and said that the Bangladeshi immigrants be stripped of all their benefits that they are enjoying in India.
"You can see their number increasing in Assam, Nagaland, Mizoram, Meghalaya, Bihar and in Bengal. Their political interference is also increasing. Our government is incurring an additional expenditure to the tune of nine billion Indian rupees per annum on their account. To protest the same, we have started this movement and we are trying to garner the support of the students to pressurize the United Progressive Alliance (UPA) government. We want the government to identify the Bangladeshi migrants, remove them from the voters list and ask them to return," said Suraj Bhardwaaj, secretary of Punjab wing of ABVP.
There were minor incidents of violence as the agitated activists overturned motorbikes and had verbal duels with the administrative staff of many educational institutions as they forced shutdowns.
"They (ABVP activists) wanted to call for a shutdown. We had to resort to baton charge to stop them from turning violent as the situation was getting out of control. It is now under control," said S. K. Kalia, Superintendent of Police.
Over the past many years, there has been a large influx of Bangladeshi nationals to India, who have crossed over illegally and have taken refuge in the country.
These illegal immigrants make a living by serving as maids, servants, labourers and do other such small jobs.
Many of the have acquired ration cards and identity cards.
The porous border between India and Bangladesh along the northeastern region of the country provides the immigrants an easy vent for crossing over to India usually to earn a livelihood. (ANI)