Acer launches latest notebook "Aspire 2920" for Rs 37,115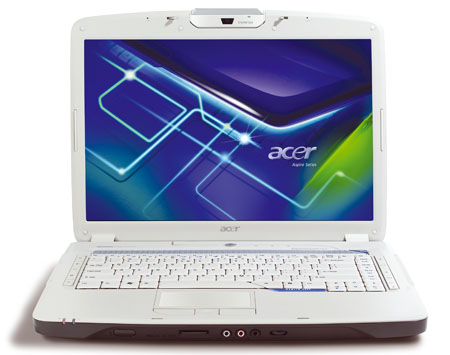 Acer, one of the world's top 3 branded PC vendors, has announced the availability of its latest laptop name Aspire 2920 in the Indian market.
The laptop christened "Aspire 2920" is part of the Gemstone series, and sports a Ceramic-finish Pearl Grey interior along with a holographic Satin-finish cover.
The notebook is powered by Intel Core 2 Duo mobile processor T9300, and developed especially for professionals and women as it offers high performance mobility. The machine supports mobile GM965 Express chipset and Wireless WiFi Link, Bluetooth network solution.
It features a 12.1-inches WXGA Crystal Brite TFT LCD display, 160GB HDD, 2GB RAM, Web cam, and DVD writer. The laptop has battery life of up to three-and-a-half hours. The user can also choose optimum settings to extend battery time with Acer's ePowerManagement feature.
The 2920 bristles with ports for its size: three USB ports, one Express Card 54, SD/xD/MS card reader, S-video and VGA out.
The newly launched machine also supports a dual independent display, giving users a choice to use both Linux and Vista Home Premium operating systems.
By viewing the features of notebook, it is anticipated that it is ideal for Home users looking for the best value in enhanced entertainment performance, digital home connectivity and multimedia management.
The notebook is available in major cities across the country with the Linux model priced at Rs 37,115 and the Vista Home Premium model available for Rs 40,615. Both the prices do not include taxes and traveling bag cost.