AIA Engineering At 52-Week High
Submitted by Malini Ranade on Wed, 06/27/2007 - 23:46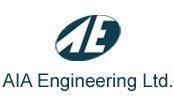 Today, AIA Engineering has touched its 52-week high of Rs 1,718. At 12:31 pm, the share is trading at Rs 1,685.50, up Rs 83.95, or 5.24%.
The scrip is trading with volumes of 95,302 shares. Yesterday the share closed after gaining 0.20% or Rs 3.20 at Rs 1,601.55.
AIA Engineering Ltd, based in Ahmedabad is a niche player in the value added high chrome metallurgy section catering to the cement, mining and thermal power industries. The company specialises in manufacturing mill internals that are broadly used to perform grinding functionings in cement industries, mines & thermal power plants. AIA also provides services such as installation, supervision and mill process optimization for greater efficiency.
Technology Sector