Amazon starts selling digital Kindle Paperwhite e-reader in Japan
Submitted by Mitra Pathak on Thu, 11/22/2012 - 21:05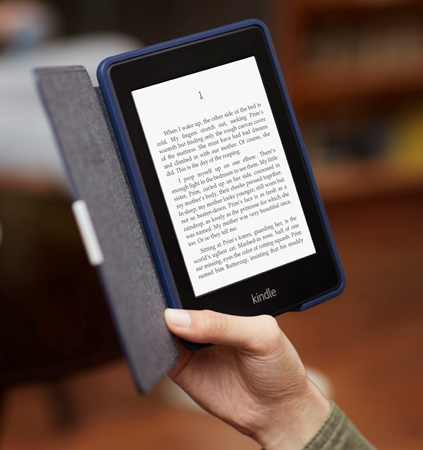 On Monday, US consumer electronic bigwig Amazon announced the availability of its digital Kindle Paperwhite reader in Japan; a market in which the Amazon device will take on rivals like e-commerce firm Rakuten's Kobo e-reader.
Amazon said in an announcement that the shipping of the Kindle Paperwhite units to Japanese customers who had pre-ordered the device through the Amazon Web page began on Monday; while some of the country's leading department stores will start selling the e-reader from Tuesday onwards.
According to Amazon's announcement pertaining to the commencement of its Kindle Paperwhite sales in the Japanese market, the cost of the device in the country will cost 7,980 yen ($98) for the Wi-Fi mode; with the cost of the Kindle Paperwhite version with a 3G cell phone connection to go up to 12,980 yen ($159).
The cost of the Amazon Kindle Paperwhite for the Japanese market has apparently been set to challenge the early-October-launched Kobo line which sells for nearly 6,980 yen ($85); and the BookLive Group's Lideo e-reader which is priced at 8,480 yen ($103).
With the Japanese version of Amazon's Kindle Paperwhite e-reader - which will feature a six-inch screen - having been specifically modified for the vertical replication of the ideograms of the Japanese language, over 50,000 novels will be available for the device.