Apple starts taking orders for unlocked iPhone 5 via its US online store
Submitted by Mitra Pathak on Fri, 11/30/2012 - 21:03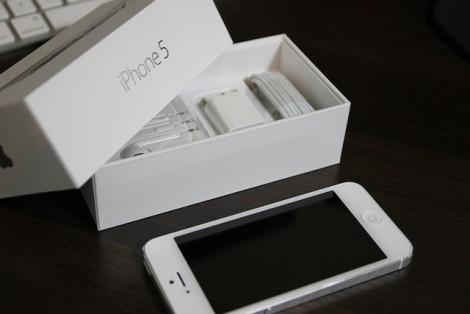 In a Thursday move which underscored that Apple's supply of its new iPhone 5 smartphone has finally managed to cope with the demand, the company's US online store started taking orders for factory unlocked versions of the handset.
With the capacities and colors of the unlocked iPhone 5 model to be the same as those of the carrier-bound version, the unlocked units of the handset will be priced at $649 for the 16GB version; while the highest-capacity 64GB version will cost $849.
The unlocked, off-contract iPhone 5 version will work on GSM, HSPA+, and even LTE networks - in places where it is available -, the orders for the unlocked units show that the ship-by time for the device is one week. However, the orders are limited to only two handsets per person.
In its explanation of the working of unlocked devices, Apple said in a recent post on an informational webpage that the users of the unlocked iPhone 5 will get the features of Apple's popular device, sans a wireless contract from any carrier.
Noting that the unlocked iPhone 5 is "the best choice" for users who either don't want to sign a multi-year service contract with a carrier or those you prefer using a local carrier when traveling overseas, Apple's informational webpage said the unlocked version "does not come with a micro-SIM card for iPhone 4 and iPhone 4S, or a nano-SIM card for iPhone 5, so you'll need to get one from any supported GSM carrier worldwide."