Aries Agro lists on NSE at 23% premium; ends the day at 249
The Shares of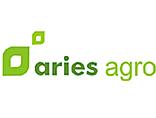 Mumbai-based Aries Agro (AAL) got listed on Friday (11 Jan) at Rs. 160 on the NSE, at 23% premium or up by Rs. 30 from its issue price of Rs 130.
The company is engaged in manufacture of agricultural products. It operates in five categories that are multi-micro nutrient fertilizers, chelated micro nutrient fertilizers, specialty soluble fertilizers and anti-bacterial products for agricultural use and nutritional products for animals. Its manufacturing facilities are located at Bangalore, Mumbai, Hyderabad and Kolkata, with total production capacity of 21,600 tons per annum.
The company had come out with an IPO of 45,00,000 equity shares of Rs 10 each for cash at a price band of Rs 120-130 per share and subscribed 7.62 times. The issue was open for subscription from December 14 to December 19, 2007.
The company had raised around Rs 585 million through its public issue.
Sources said, the raised funds would be used for major expansion programme that will take the total manufacturing capacity of Aries Agro to 95400 tones per annum from its present capacity of 21600 tones per annum by the end of this year
The stock closed today at Rs. 249.80, at 92.15% premium against its issue price. It touched an intraday high/low of Rs 261 and Rs 145 respectively. 22,502,724 shares were traded on the counter on NSE.