Aviation ministry to prepare FDI note for aviation firms
Submitted by Devang Murthy on Thu, 01/19/2012 - 11:13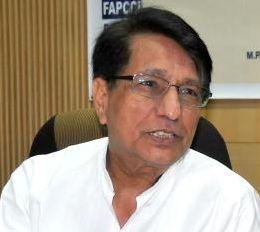 India's union civil aviation ministry will soon prepare a note that proposes to allow up to 49 per cent investment by international carriers in local airlines.
The move is to bring some relief to the Indian aviation firms that are struggling with low liquidity. The aviations firms in the country are struggling with high jet fuel costs and mounting losses.
Civil Aviation Minister Ajit Singh said, "We all know the aviation industry is facing a lot of stress. FDI is one of the factors that will help the sector survive in the current financial stress." He was speaking in the aftermath of a meeting with Finance Minister Pranab Mukherjee.
Singh also said that the finance minister has agreed to prepare a cabinet note on 49 per cent FDI by foreign airlines. He pointed out that senior officials in the government had recommended allowing foreign airlines to invest in local carriers with a higher limit of 49 per cent.
The government currently allows 49 per cent FDI in airlines but aviation firms are not allowed to invest in Indian aviation firms.