Bajaj Auto Ltd Buy Call: Abhishek Jain, Stocksidea.com
Submitted by Devang Murthy on Sat, 05/28/2011 - 17:53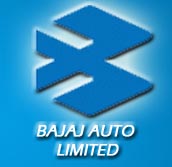 Company belongs to Bajaj group, which is amongst the top 10 business houses in India. Group has presence over a wide range of industries, spanning automobiles, home appliances, lighting, iron and steel, insurance, travel and finance. Group's flagship company, Bajaj Auto, is ranked as the world's fourth largest two and three wheeler manufacturer and the Bajaj brand is well known in over a dozen countries in Europe, Latin America, the US and Asia. Company was incorporated on the 29th of November in the name of "Bachraj Trading Corporation, Ltd on 1945. On 24th August 1960 the name of the company changed to Bajaj Auto Ltd.
Technical collaboration with M/s. Piaggio & Co. expired in 1971 and the brand name of the vehicles manufactured by the company was changed from Vespa to Bajaj. Chetak Classic a powerful and fuel-efficient 4S Champion a highly fuel efficient 4-Stroke Motorcycle and M-80 Motorcycle with additional utility features were introduced. Company also launched Bajaj classic and Bajaj Super Excel in 1996. Bureau Veritas Quality Internationals (BVQI) has awarded ISO 9001 certificate to the Akurdi Plant. Motorcycles and Moped Division in Waluj already has this certificate from 1994. Company introduced "Boxer", a 4-stroke motorcycle for semi-urban and rural markets in 1997.
Company launched its diesel auto Riksha in Andhra Pradesh in 1998, which was having the features like, high fuel economy, low noise level and better riding comfort and engine is manufactured in collaboration with M/s Kubota of Japan. It also launched indigenous, emissionfriendly auto rickshaw with a four-stroke compressed natural gas (CNG) engine. Company also launched four stroke bike "Kawasaki Caliber" motorcycle at its Waluj plant. Later, it launched "Kawasaki Bajaj Eliminator", the country's first cruiser motorcycle. Company also launched Saffire, the 92cc, 4-stroke engine two-wheeler, in Guwahati and upgraded version of Bajaj M-80 Major 4S with a four-stroke engine also launched. In 2003 company launched Wind 125 bike. Company made a tie up with Orbital Engine for fuel injection systems and also launched Bajaj "CT 100" & "Discover". In July, Bajaj Auto has launched the new Pulsar 220. The new Pulsar 220 was a renewed version of the earlier model launched in December 2006.
Company is one of the leading manufacturers of Indian automobile segment. Company manufactures motorcycles, scooters, two wheelers and three wheelers into different style, capacity and design. Company motorcycles have all style, mileage, speed, performance, comfort and safety standards. Main brands are Bajaj CT100, Bajaj wind 125, Bajaj discover, Bajaj pulsar, Bajaj avenger, Bajaj platina, Bajaj XCD in the motorcycle segment. Company also introduced new technology DTS-i in its motorcycles range. In the three wheeler segment company manufactures goods carriers and passenger carriers. In goods carrier it have FE 2S and GC1000. In the passenger carriers it has brands like RE 2S, RE 4S, RE 4S CNG, RE 4S LPG, RE diesel, RE diesel mega. Company has high quality standards and provides value for money. Company is largest 3-wheeler manufacture of India.
Valuation
Bajaj Auto has given a strong sales outlook for FY12. Company planning to sell 2,40,000 units per month in the domestic markets along with 4,75,000 in 3 wheelers during FY2012. Company added over 120 new dealers last year. Although it is difficult to achieve the target due to rising interest rate scenario, but we expect company to deliver strong results in next financial year. At current market price, stock is trading at very attractive valuation of 10.7 P/E multiple of its FY2013 Estimated EPS. We recommend investor to buy "Bajaj Auto Limited" at every correction medium to with long term investment horizon.