Bangkok fight swine flu scare with free face masks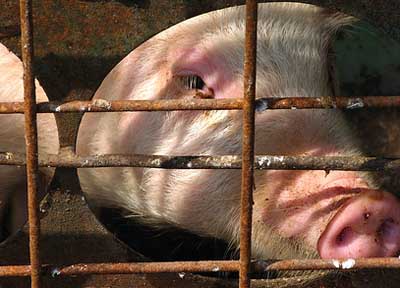 Bangkok - In an effort to prevent swine flu from spreading to the Thai population, Bangkok authorities on Thursday announced plans to hand out 100,000 free face masks to taxi drivers and foreign tourists in the capital.
Bangkok Governor Sukhumbhand Paribatra will start handing out the face masks to the city's 70,000-strong taxi fleet and to foreign tourists staying at guesthouses, The Nation online news service reported.
"Taxi drivers should wear face masks while driving their passengers," Bangkok's deputy governor Malinee Sukavejworakit said.
To date there have no confirmed cases of swine flu, also called Mexican Human Flu or swine influenza A/H1N1, detected in Thailand or any other Asian country.
Nonetheless, the Thai government has been quick to put in place measures to hinder the possible spread of the deadly virus by foreigners visiting the country or Thais who have recently visited Mexico, where the human-borne virus originated, or the US.
Thermal scanners have been placed at the country's four main international airports in Bangkok, Chiang Mai, Phuket and Samui Island and 17 public hospitals have been put on alert to treat any people showing acute flu symptoms.
On Thursday, after the World Health Organization raised the swine flu threat from 4 to 5, Thai airports were to require all incoming passengers to fill out a questionnaire on whether they have visited affected countries or not.
The declaration of phase 5, one short of the highest-possible phase 6, is a strong signal that a pandemic is immenent, but not inevitable.
The scare brings back memories of the severe acute respiratory syndrome (SARS) scare of 2003, that started in Asia and had a devastating impact on Asia's tourism industry as Westerners avoided traveling to the continent.
"It's like going back to 2003 and putting the shoe on the other foot," Pacific Asia Travel Association (PATA) chief researcher John Koldowski said.
"Here we're seeing something that originated in America, has moved to Canada and jumped over to Europe, but so far, nothing has surfaced here," he added.