Bank of Baroda Profit Surges 17% In Q4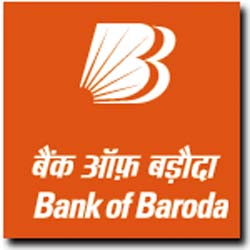 For the three month period ended March 2012, state-run Bank of Baroda (BoB) has registered an increase of 17.3% in its net profit, which remained at Rs 1,518.18 crore on the back of a tax refund of about Rs 322 crore.
The banking institution posted a net profit of Rs 1,294.35 crore during the same period of last year.
The bank's net profit was better than analyst anticipations of approximately Rs 1,300 crore.
But, the bank's non-performing assets (NPAs) and provisions against such loans remained up during the fourth quarter.
Gross non-performing assets climbed to Rs 4,464.75 crore in January-March period as against Rs 3,895.08 crore during the corresponding period of last year, and the proportion of gross NPAs reached 1.53% of total assets as against 1.48%.
The bank stated that during the last four year period (April 1, 2008 to March 31, 2012), BoB reconstituted 84,498 accounts in its Indian biz totaling Rs 15,084.23 crore.
Out of this, loaning amounts worth Rs 8,514.91 crore were reconstituted during the last fiscal.
But, approximately 88 accounts (of Rs 1 crore and above) reconstituted on or after April 1, 2008 with a combined outstanding of Rs 1,477.44 crore slipped into the NPA group.
The restructured accounts are spread over sectors including infrastructure, iron and steel plus services.
But, the net interest income of the bank surged to Rs 2,797.40 crore in the fourth quarter.
On May 04, the shares of BoB shut the shop after losing 6% at Rs 687.05 on the Bombay Stock Exchange (BSE).