BMW launches new X6 crossover in India
Submitted by Shilpa Mahapatre on Fri, 11/23/2012 - 20:50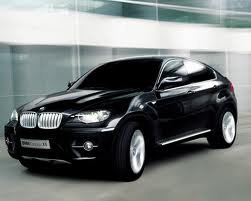 On Thursday, bigwig German automaker BMW launched a new version of its X6 crossover model for India; thereby fortifying its dominance - which is challenged by Mercedes-Benz and Audi - in the country's growing luxury car market.
So far as the BMW India portfolio is concerned, the newly-launched X6 is apparently the most expensive Completely Built-up (CBU) unit in India. The crossover is priced at Rs. 78.9 lakh for the xDrive40d model with a six-cylinder diesel engine; and Rs. 93.4 lakh for the top xDrive50i eight-cylinder petrol model.
The diesel version of the X6 is powered by a 2,993-cc engine; while the petrol version of the crossover is run by a 4,395-cc engine.
The X6 crossover is the latest launch of a BMW vehicle in India; with the country already importing a few other BMW models - like the X5, X6 and the 6-Series - as CBU units. The key advantage of the locally-assembled vehicles in India is that they attract lower taxes, in comparison to the fully-built imported vehicles.
Reiterating the commitment of the BMW brand to the Indian market, and revealing that the company intends adding new dealers and broadening its Indian models' range to retain its leadership position, Philipp von Sahr - BMW's India Group President - said at the X6 launch: "We want to achieve further growth with our brands and want to achieve different needs of our customers."