BNP Paribas profits rise to euro 1.3 billion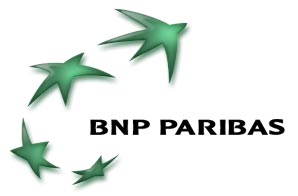 BNP Paribas SA, which is the largest bank in France, has said that its profits have increased to Euro 1.3 billion during the third quarter of the year.
The bank had recorded profits of Euro 541 million in the same period. The profits increased significantly from the previous year when the bank was exposed to Greek debt. The profits were down in the third quarter of the previous year due to a huge write-down on Greek debt.
The profit increased due to increased investment banking activity of the bank. BNP Paribas' investment banking unit, the CIB recorded an increase of 7.3 percent in pre-tax profit to Euro 732 million during the quarter. The net income increased to 1.32 billion euros compared to 541 million euros recorded in the previous year.
The bank also said that it has been able to increase its capital faster than scheduled under the Basel III rules that are aimed at making banks be in a better position to withstand any future financial crisis. The bank said that it recorded growth even as the banks face a difficult financial situation.