Bomb explosion rocks port of Pireaus, no injuries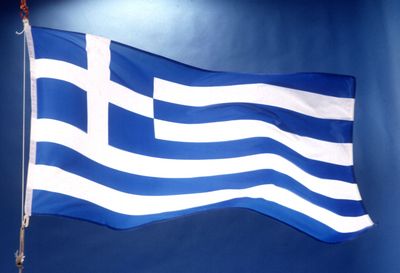 Athens - A strong explosion shook Greece's main port of Pireaus on Friday, damaging nearby buildings but causing no injuries, reports said.
The explosive device went off outside the building of ship repair company DD Marine located in the area of Kaminia in Pireaus, causing extensive damage to nearby buildings and parked cars.
Officials were investigating whether the attack was directed against the company or was politically motivated.
There was no warning prior to the explosion and no group claimed responsibility for it.
Greece has been plagued by daily bombings and arson attacks on banks and multinational businesses since the police shooting of a teenager in December, which sparked the worst riots the country has seen in decades.
Experts fear that the militant group Revolutionary Struggle, which recently claimed responsibility for bomb attacks on two Citibank branches, and the new Sect of Revolutionaries have recruited fresh members since those riots, and that they have also acquired large quantities of arms and explosives.
Revolutionary Struggle has claimed responsibility for a number of attacks against government offices and police, including a rocket attack against the US embassy in Athens in 2007.
The violence has embarrassed Prime Minister Costas Karamanlis' government, which has been criticized for its inability to protect citizens.
The government has vowed to crack down on the increasing violence and has sought advice from Scotland Yard. (dpa)