Bouchard says she is ready to twirl if guys are asked to flex their muscles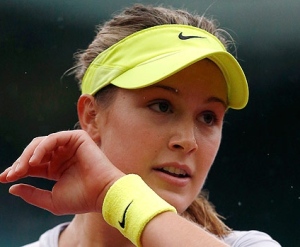 Johannesburg, Jan 24 - Canadian tennis star Eugenie Bouchard has played down the ' Twirlgate' controversy at the Australian Open, saying that she was fine with it and trying to focus on her tennis.
The Canadian tennis ace was asked by a male interviewer to twirl and show off her outfit for the crowd after second-round win in Melbourne.
Responding to the controversy, she said that it was just kind of funny and she was fine with being asked to twirl if they ask the guys to flex their muscles , Sport24 reported.
Causing a stir in the sphere of social media, tennis legend Billie Jean King had earlier branded the question as truly sexist.
Bouchard further said that it was just funny how it had taken a life of its own, adding that she was just going to try to focus on her tennis, the report added. (ANI)