BRC records highest empty shop rate in 15 months
Submitted by Amanda Lysak on Mon, 11/19/2012 - 23:12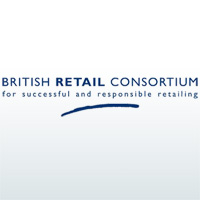 The British Retail Consortium (BRC) has said that the empty shop rate in the UK has risen to its highest level in 15 months.
The level is the highest since the BRC started collecting such data for High Street shops in the UK. It said that the vacancy rate of 11.3 per cent for town centers is the worst recorded since the survey began in 2011. The consortium said that the situation was worse in Northern Ireland where the vacancy rate was as high as 20 per cent.
Wales and the North and Yorkshire each recorded a vacancy rate of about 15 per cent, according to the BRC. BRC's director general, Stephen Robertson expressed that the new weak figures should set alarm bells in the country.
The data was released as Comet prepares to shut its stores in the UK. Other retailers including JJB Sports, Clinton Cards, Blacks Leisure, Game and Peacocks have either gone under or cut back their number of stores in the UK.
The BRC also said that the total overall footfall indicating the number of shoppers fell 0.4 per cent during the three months till October 2012 compared to the same period f the previous year. The data comes after Office for National Statistics said that the retail sales have fallen 0.8% in October.