British Patients turn to India for Low cost treatment; Superbug another cause
Submitted by Piyush Diwan on Tue, 10/30/2007 - 11:20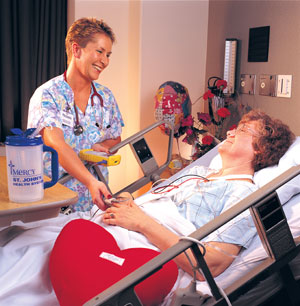 Britons are turning to India for treatment after fear of contracting a fatal superbug and higher waiting times in UK hospitals continue to cause problems for patients. Indian Medical tourism industry is showing consistent growth. Due to more cases of infections in UK hospitals, around 33% percent patients are going abroad for treatment. Indian hospitals provide good treatments at much lower cost.
After the outbreak of superbug in United Kingdom, the figures are expected to rise further. A survey revealed that the lower cost and better treatment with no waiting makes one third of Britons going abroad for treatment.
Medical tourism in India is increasing at 15 percent per year. Indian government is promoting health tourism and hospitals are directed to take special care of patients and to provide better services. Health tourism industry in India is expected to grow up-to 1.1 billion pounds by year 2011.
A knee-replacement operation cost around 9500 British pounds in the UK while the cost is nearly half at 4200 in India. Some of the top hospitals in India provide really good services and technology used for treatment is very advanced.
Dipa Jethwa of Taj Medical Group said that with superbug infections, the number of patients coming to India has increased. Taj Medical Group offers services to patients. The group provided medical treatment services to 400 British patients last year.
Another destination for British patients is Spain. Spain is on forefront for fertility treatments. Other nations providing medical services to increasing Britons include The Netherlands and Belgium.