Bulgarian steel workers launch new protest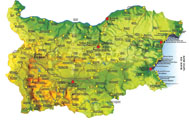 Sofia  - Workers at the Kremikovtzi steel mill in Bulgaria launched a further protest Monday, demanding backlogged salaries and a programme to save the company from liquidation.
Apart from salaries unpaid since July, labour unions want the state, which holds a 25-per cent stake in the bankrupt mill and holds most of its liabilities, to step in and save it from liquidation.
The majority-71-per-cent stake belongs to Pramod Mittal, the brother of the Indian-born steel magnate Lakshmi Mittal.
Pramod acquired the stake in 2005 for 110 million dollars from the the previous Bulgarian owner, who had bought the debt-ridden giant upon privatization for just 1 dollar, with all its liabilities.
The workers have accused Mittal of falling short of investment promises and running the Communist-era mill into ruin.
Lakshmi Mittal's ArcelorMittal, the world's largest steel concern, showed some interest in buying Pramod's stake earlier this year, but as yet no deal has materialized.
Another investor, the Ukrainian tycoon Konstantin Zhevago's Vorskla Steel, also seemed interested, but backed out of a deal agreed in August to help pull Kremikovtzi out of bankruptcy.
Following Zhevago's termination of the deal, which included supplies of raw materials and fuel, the mill near Sofia was forced to shut down one of its smelters.
Apart from more than 300 million leva (195 million dollars) in accumulated debts, Kremikovtzi would require more than 500 million dollars in investments to make it compliant with environmental standards.
As it is, the mill, constructed in 1963 and now with some 8,000 employees, is far from meeting the standards of the European Union, which Bulgaria joined in 2007. (dpa)