Bush does it again - jumps from plane on birthday
Submitted by Sahil Nagpal on Sat, 06/13/2009 - 06:21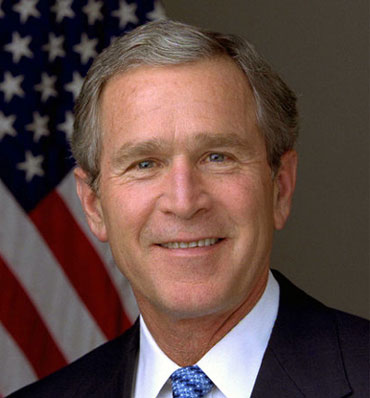 Washington - Age doesn't appear to have caught up yet with former president George Bush, who celebrated his 85th birthday Friday by once again jumping from a plane.
The 41st president of the United States and father of the 43rd completed the parachute jump in Maine, sticking with the famous tradition he started when he turned 70 and has done on every fifth birthday since.
Bush carried out the tandem jump with a member of the Golden Knights, the US Army's elite parachuting unit, near the family's compound in Kennebunkport, Maine.
After safely reaching the Earth, the mild mannered Bush declared that he was "glad to do it again." His wife, former first lady Barbara, had objected to Bush jumping this time around, but dropped her opposition.
"Just because you're old, that doesn't mean you can't do fun stuff," Bush said in an interview with CNN shortly before take-off. "And you don't want to sit around drooling in the corner."
Bush served as president from 1989 to 1993 but has remained active since his re-election defeat at the hands of Bill Clinton. He and Clinton partnered to lead international relief efforts after the 2004 tsunami in the Indian Ocean and for the victims of Hurricane Katrina in 2005.
Earlier in life, Bush had also jumped out of a plane, but under less-than-ideal circumstances. A Navy pilot during World War II, he was shot down over the Pacific Ocean and had to eject from the plane. He wanted to parachute again because he didn't like the way he did it during the war.
"That was kind of ugly. I pulled the ripcord too early and hit my head on the tail of the plane going by. I was just lucky I'm still alive," he said.
Setting an example for other aging people is also a motivation, he said.
"Because I was president, it sends a message all around," he said. "You can go out and get something going. Old guys can still have fun and still do stuff."(dpa)