Cabinet to take up criminal law amendment bill Tuesday: Shinde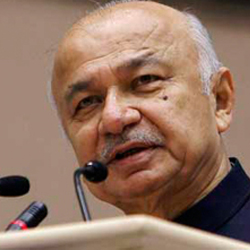 New Delhi, March 11 : The cabinet will consider the Criminal Law (Amendment) bill Tuesday, Home Minister Sushilkumar Shinde said, asserting that there were no differences in the government on the issue.
"There are no differences between home and other ministries. There are certain legal points which need to be examined. We are bringing it to the cabinet tomorrow," Shinde told reporters at his monthly press conference Monday.
The Criminal Law (Amendment) Bill, 2013 seeks to impose tougher sentences for crimes against women than those on the statute book at present.
The government is keen to pass the bill in the first half of the budget session.
Finance Minister P. Chidambaram had said last week that there could be a special cabinet meeting to clear the bill.(IANS)