Campaign to save Western Ghats becomes a mass movement
Submitted by Supreet Sharma on Fri, 12/18/2009 - 13:12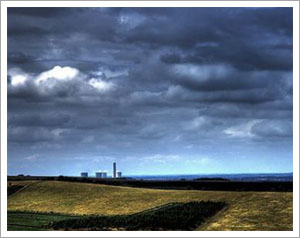 Bangalore, Dec 18 - Long before words like "climate change" came to hit common lexicon, a group of environmentally conscious people in India took up the cause of the Western Ghats, one of the world's richest biodiversity hotspots.
Those behind the Save Western Ghats Campaign, which began in 1987, feel it has become a mass movement with large-scale participation by common people. The 1,600-km-long mountainous corridor of the Western Ghats covers five states - Maharashtra, Goa, Karnataka, Kerala and Tamil Nadu.
"Around 85 non-government and research organisations and 8,000 people from five states are dedicated members of the campaign. It's a people's movement to save one of the world's richest biodiversity hotspots," Archana Godbole, one of the oldest members of the campaign, told IANS on phone from Pune.
"Although the campaign had lost its momentum for some time, it has in the past few years picked up once again and a lot of new organisations and a large number of people inhabiting the area covering the Western Ghats have become part of the campaign," added Godbole.
A first-ever citizens' manifesto on the Western Ghats was released a few months ago by the Save Western Ghats Campaign to bring to light the critical issues afflicting the mountainous stretch along India's west coast.
"The manifesto has been prepared to project the issues afflicting the Western Ghats to politicians belonging to the five states," said Godbole. "We want to create a political pressure group to take up the issues and concerns of the Western Ghats in parliament and help save the stretch from further destruction," she added.
Some of the issues affecting the Western Ghats highlighted in the manifesto include shrinkage of forest cover - the Western Ghats have less than 35 percent of forest cover whereas it should be 66 percent, water shrinkage in rivers like the Cauvery due to forest cover loss and a rise in man-animal conflict.
It also talks about dam-induced destruction - several dams across the rivers exist in the Western Ghats, from Koyna in Maharashtra, Supa and Sharavati in Karnataka to Idduki in Kerala - erosion of agricultural diversity, threat to the livelihood of tribal people and reckless mining.
Sanjay Gubbi, assistant director of the Wildlife Conservation Society-India Program, and member of the Karnataka State Wildlife Board, said the Western Ghats were one of the most important carbon sinks in the world for reducing emissions and global warming.
"The Western Ghats forests are critically important for wildlife survival as much as they are for humans. These areas are threatened by large-scale developmental activities, including highways, railways lines, power projects, mines and even 'green energy' projects such as mini-hydel and windfarm projects," Gubbi told IANS.
"If we do not integrate forest conservation into our developmental agenda, the future would look very bleak both for wildlife and for humans. Mere international declarations will not save the forests; we need to ensure they are conserved at the ground level with utmost seriousness," added Gubbi.
The Western Ghats, older than the Himalayas, are among 34 Global Hotspots of Biodiversity in terms of flora, fauna, landscape and ethnicity.
They are full of bewitching locations that are home to known 4,050 types of plants, 121 species of frogs, 508 bird species, six types of turtles and terrapins, 87 species of snakes, 63 types of lizards and a wide variety of large mammals.
New species are being discovered in this biodiversity hotspot where some 325 globally threatened species are found. It is under Unesco's active consideration to be declared a World Heritage site.
The Save Western Ghats Campaign is organising an international congregation of activists, researchers, scientists, artists, politicians and thinkers at Kotagiri (near Ooty) in the Nilgiris from Feb 18-20, 2010, to strategise actions to preserve it. (IANS)