CapitalVia Global Research Limited launches app for intra-day trader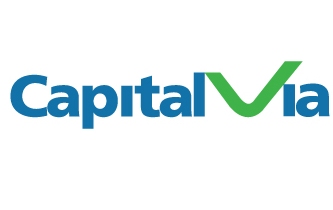 October 10, 2013, New Delhi: CapitalVia Global Research Limited, one of the country's leading pure-play financial research companies providing recommendations for intra-day equity and commodity trading, today announced the launch of a first-of-its-kind mobile application that would give value-added services to its clients.
The app, which features "technical levels" that can give support, resistance and pivot point for both equity and commodities, is a must-have for all intra-day traders and aims to make trading simple, as well as more effective. It seeks to further personalize the services and also provide live intra-day recommendations, based on users' interests and the instruments they trade in.
Made available for Android-based devices to begin with, the app could be downloaded from Google Play Store - free for a limited period. It is tipped to be launched soon on iOS and other platforms, too.
Speaking at the launch, Mr. Rohit Gadia, Founder and Chief Executive Officer, CapitalVia Global Research Limited, said: "This is our first Android-based mobile app and would help traders immensely with its key features, such as free recommendations and technical script levels. What adds to the app's beauty is that it also gets updated multiple times every day. The app is unique; there's no other application available in the market that provides such features."
"This app has a great user interface (UI) and user experience (UX), with all important and required features available," says Mr. Gadia. According to a recent report by Avendus Capital, the mobile games and applications market in India is expected to be an Rs 2,700-crore by 2016 -- up from about Rs. 300 crore in 2012, driven by strong smartphone growth and expanding 3G user base.
https://play.google.com/store/apps/details?id=com.capitalvia