Cargo truck plunges in ravine, kills five in Philippines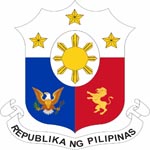 Manila - Five people were killed when a cargo truck plunged into a ravine Saturday on a northern Philippine highway, a police report said. One more passenger was injured in the accident that occurred at dawn along a highway in Diadi town in Nueva Vizcaya province, 395 kilometres north of Manila.
The victims were aboard the truck that was loaded with fruit and was on the way to nearby Isabela province.
Investigators said the truck was negotiating a steep downhill curve when the driver appeared to have lost control of the vehicle and it fell into the ravine. (dpa)