CBI custody for A Raja, Shahid Balwa extended
Submitted by Devang Murthy on Tue, 02/15/2011 - 20:19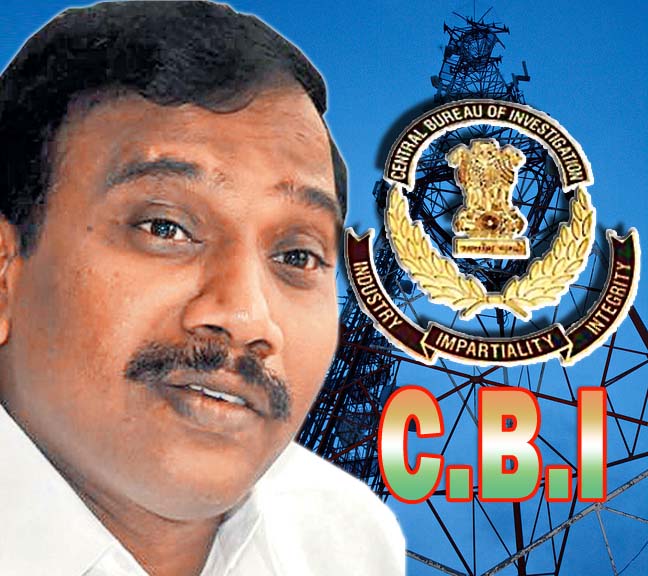 CBI has requested from the court to extend the custody of former Telecom minister A Raja and Swan Telecom promoter Shahid Usman Balwa for three to four days. CBI agency said that both of them are not co-operating with the agency and taking time to reveal details on the 2G spectrum allocation scam.
On Monday Patiala House has extended the CBI remand of the two accused. According to CBI, Sawan Telecom is one of the two beneficiaries of spectrum generosity.
CBi is also asking questions to A Raja for granting UAS license to Swan Telecom during 2008.
CBI during their remand session has come across a transaction of Rs 200 crore from Cineyug to Kalaignar TV in 2009. The funds are allocated by Cineyug Films from the DB group of companies promoted by Balwa. DB realty is a real estate firm in which Balwa's family members are directors and shareholders. Kalaignar TV belongs to Sharad Kumar and others who are closely related to Raja.
CBI has asked court that they would like to examine all these dealings in details so they want more time. CBI has also confronted Balwa and Raja with each other to find out witnesses and documents.
CBI is blaming Raja for concealing facts related to the case. They charged him for giving ambiguous answers and for his criminal conspiracy, quid-pro-quo and the money trail of the funds. CBI has also found former Union Minister and Raja's close relatives and the telecom players involved in the scam who are the major beneficiaries of Raja's munificence.