Chandigarh mayor suspends all opposition councillors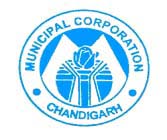 Chandigarh, Dec 24 : The Chandigarh Municipal Corporation (MC) was Thursday thrown into a political crisis with the mayor suspending all 11 opposition councillors after heated exchanges as the house met here.
"I have suspended all opposition councillors for their misconduct during the house meeting. They were all very restless and were not listening to anybody," the mayor, Kamlesh told IANS.
This decision had come in the last meeting during Kamlesh's tenure. Elections for the next term are slated Jan 1, 2010.
With this decision, the house has headed for a political crisis as nobody is sure whether the suspended councillors will take part in the forthcoming elections or not.
"I am not going to withdraw my orders and we will stick to it," Kamlesh said.
Nominated councillors also supported their suspended counterparts and accompanied them to meet Home-cum-Local Bodies Secretary Ram Niwas to apprise him about the situation.
"I have directed the official concerned to look into this matter and to submit the inquiry report to me at the earliest. We will take legal opinion on this issue and will make sure that next elections of mayor will be conducted in a fair manner," Ram Niwas told IANS.
In the 36-member house, the opposition councillors are from Bharatiya Janata Party (BJP), Bahujan Samaj Party (BSP) and Akali Dal.
BSP councillor Jatinder Bhatia told IANS: "We welcome this suspension as we cannot remain mute spectators to the wrongdoings of our mayor. We were open for any discussion but ignoring all our appeals, the mayor was busy in passing illogical orders."(IANS)